Hi!
I'm just a person vibing but I'm also a person who likes to draw art! Ofc I'm no artist -w- but I do my best. I also make pfps, banners, headers etc. I just ask for proper credit and permission to upload it even after you have it as your pfp banner etc. This is actually very beneficial for you as well cause I shout you out, you shout me! I'm not actually much of a business person so it's for free. I also do challenges etc.
She/her but pretty chill with they/them
I do say this again and again but I usually give out somewhat wrong times in my posts because I don't want people to know where I specifically am, lol-
I also do fanarts and I like music (I can somewhat play the piano) and love theatre and books. I'd love to suggest you some good books so please follow me and if you want you could even friend me!
Thanks for reading this monologue :D
Bestie:- @FallingStar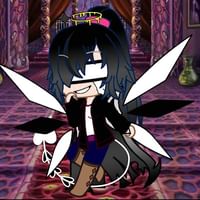 pumpKIN:- @dig1pumpkin
Artsiest artsy to ever artsy in town: @Artsy_Smartsy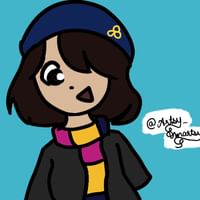 ---
Community mods/ g o d s:
I was gonna write long descriptions for the aforementioned but there's only space for one monologue in my bio
---
Artists who you should follow but I can't @ them
@/Koreil_
@/Mellobee
@/pamii
@/lukeLCS
@/ThirdTimeLucky
@/seeralvis
@/dig1pumpkin
@/Clearlydiffrent
@/ObscureEasterEgg
@/pixelpower
@/covid
@/FrostyTheWolfy
@/normalfoxo
@/MinecraftLaUndertale1
@/Ocfrom
@/Angry_child1
@/_Aatroxx_
@/Iron_malakye
@/Ryou_Dreemurr01
Also If I ever say that I'm having a seizure or smn then just to assure you rn that I'm completely fine and don't have anything that could cause seizures
Shouts

(97)