▪ Elo!, welcome to . . . idk my boring profile lol. I am a polish🇵🇱 avali that is 19 years old. You can both call me BeziTank, Bezi or my real name Wiktor!
-Mood: Crappy
-Favorite Films: Lord Of The Rings
-Preferred Gaming Platform(s): PC
-Favorite Animal(s): Avali, bunny, fox, cat, and many more.
-Favorite Music Genre(s): Electronic, Eurodance, Italodance, Trance, Jumpstyle and Hardstyle.
-Favorite Game(s): Minecraft, Gothic, Dark Souls, Farming Simulator, Euro Truck Simulator, Warhammer 40k
-Favorite Artist(s): TheMirrorSunflower, Vampymatsu, CopiTheCat
-Favorite Food: Any spicy or pepper crisps
------------------------
▪ Contact details:
Discord - bezitank or BeziTank#0132
Gamejolt - Simply just friend me lol
Only friend me if is for private matters. Casual chatting or making friends is not a valid reason.
------------------------
▪ Working as a moderator in the "The Furry Queendom" gamejolt community.
▪ Profile Picture by: https://twitter.com/CopiTheCat
▪ Banner by: @Mimeku_JK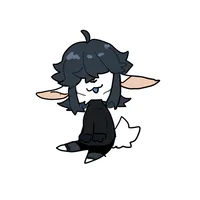 ▪ More about me: https://gamejolt.com/p/about-me-zqqtfgbp
▪ My interests: https://gamejolt.com/p/my-hobbies-interests-and-likes-talking-about-my-life-in-general-vqfneyjc
:3
Shouts (92)