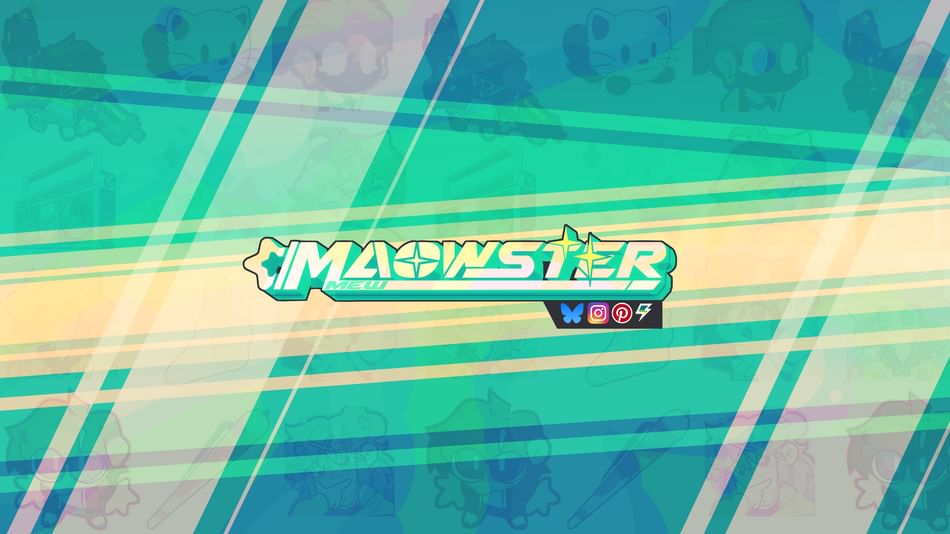 ⓘ This user know's where you live. Do not call for help, it will not help you to defeat him so easily, if that thing is inside your house, Run away and hide, do not engage weapons on it, it will be 𝕐𝕆𝕌ℝ 𝔽𝔸𝕌𝕃𝕋..........
Friend Request : i can friend ppl whenever i want
Art request: CLOSE
Bday On August 18
PFP by @m6kima
---
Meet my Homies
@DaylenTvGaming The True Gaymer

a True Gaymer who is a Average Man Lover FR

(Also Support Popgoes pls respect him)
@fredinator1 the man behind the games

An 19 years old brave developers who works on fangames whit talent!
@Lazyman0909 The Artist But Most Lazy at the Time

An Average LazyASS Person Who drew a Bit
@BroWhyAmIHere an Artist Who's High on CRACK !!!

Always on Crack and Get Very Piss if she doesn't have Crackers ( BEWARE OF HER/HIM )
@bentreality a Dumb Microwave

Just a Dumb Microwave, also he goes BRRRRRRRRR
@Storm___ The True Cute Artist who Give alots of Respect ( My Best Friend )

She's my Best Friends, Break Her and ill break ur Face UwU
@BonnieGamer16 The Average Bitch Getter

Say's NENE all the Time Fucks NENE all the Time Sees NENE all the Time Draw NENE all the Time
@TheGreenSpider A GIANT ENEMIE SPIDER !?!?!?

All his Drawings are actually Really Good UwU
@-StarWolfie- The Average Wolf Girl

She always Cries For nothing AND THAT CRINGE and sometimes she Go Crazy

( My pet wolf )
@why5944 Best Name Ever ( Why Not ? )

Sometimes Torture her Cat by Sinking to Much !!!
@Yuro_ The Zamn Girl

THE YIPPEE REMIX REAL NO FAKE !!!
@Tellers the average FNF Fan

he's Cool and HOT WOMEN NOW *Nose Bleeds*
@ Real_LeGabe the one who ask

To be in my bio 😎👌

Him + tellers : 🤔🤯💀
@Mouzilla The Average Women Being 🤩🤩

A Homies who knows how to be a women ( Don't mess whit her or she will Burn your house Down whit the LEMON ) (Verified)
@tvkyz The Annoying Orange T-T

Eatable Orange GET HIM !!!!!
@ChimeW the Artist with a Such good Crayon on his hand

AN ADORABLE LITTLE CAT WHIT A MASK OWOWOWOWO *Blows*

( Regretful artist /j )
@Egor_The_Electric_Human1991 The Speedy Guy

TARGET SPOTTED PAINTBULL GOOO !!
@dogsuscool .EXE

𝓨𝓸𝓾 𝓢𝓱𝓸𝓾𝓵𝓭 𝓑𝓮 𝓡𝓮𝓪𝓭𝓲𝓷𝓰 𝓣𝓱𝓲𝓼 𝓝𝓸𝔀 𝓜𝓸𝓿𝓮 𝓸𝓷 𝓗𝓔𝓗𝓔𝓔𝓗𝓗𝓔
@OxanityTheOffical The Weird Human

Fucks Pillows Every Damn Days
@SevenTheAnimator a dumb animator

A casual fnf modder and animator who works on B-SIDE INDIE CROSS and other mod aswell
@CircleBox i wonder Whats inside ?

The Goofy CircleBox and the other one
@m6kima The demon girl !!

She will you bite any chances whenever she wants lol
@KoolCirby the Average Gay Person who post MEMES !!

Loves Man and like Men Alots !!!
@TheAnimeFoxboi Cool Girl

SUPER GIGA SHAD GIRL RIGHT THERE !! ( just kidding she steal art )
@still_a_shaved_cat_ Le Boyfriend

Boop Beep Bap Beep Kick the Shit out of you if you mess whit his bars
@Lightboy_2 The Light Boy

Post Random Good Shit, Post Cool Art Shit, Dance Like a Boss in Space
@BlackAntoITA The God of Darkness

A Stubborn God of Darknes heheh ( DON'T MESS WHIT HIM )
@Captain_Galaxy The Galaxy Artist ( My Best Friend )

The True Captain Leader of This Galaxy (No Cap)
@ELMONKEYBOI The NFT Boi !!!!!! UwU

Stupid Monkey who like Playing Games

( Friend-zone )
@ADA__ The Killer one

True assholes but doing a good job at it
@_a_Dumb_Artist_ Dumbass Artist

A dumb artist that's it :/
In my Cool list
@funnyexeman
Shouts (313)