Yo,New Here into my Profile?
Well,I am going to introduce myself then.
Metal Sonic Apparation Director,Scripter and Developer!
As first and imporantly.
•Ask me for permission adding me to groups or else I'll be leaving the group.
•About Me:
---
My name TurboTH/Everyone calls me ExtremeSilver11080 and please don't shout calling me Turbo the Snail cause giving critism.
I am 17 Years Old,From Serbia,I do speak Serbian and English.
•Ask me for permission adding me to groups.
•Ask me if you want to I add you as friend.
---
•What am I:
---
Digital Designer,Music Compositor,Youtube Streamer,3D Model Artist,Game Developer on Clickteam Fusion 2.5 Developer Edition.
And Yes I am a Sprite-Animator of Macromedia Flash 8/soon going on Adobe Animate.
And Moderator of Streamers Community.
If you need help by Clickteam,Ask in Shouts.
•What Games I make:
---
I make Mario,Sonic/Some Port Sonic.exe Fangames(You might check my Games here)
---
•How did I opened GameJolt?
---
Well I was inspired by opening Gamejolt when I played lots of Sonic.exe fangames,Like Spirits of Hell,I found some interesting games here and decided if I vould open Gamejolt and begin making games.
Thank you @gamejolt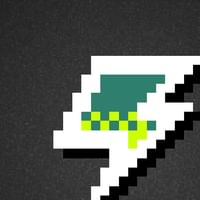 and @CROS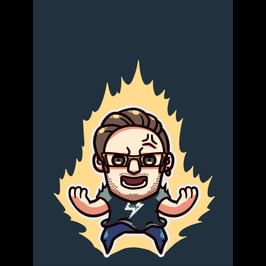 for instructing some awesome features,You were the ones who inspired me to come at 8th November/9th November 2018(where I got banned). But I returned on same day on 2020 and started making games being awesome and meet new peoples there.
---
•The Peoples I Met in Gamejolt.
---
Well the Awesome Peoples what I met are:
The Mentioned Peoples when it's putted here you should give them a follow.
Update - 18th June 2022.
---
---
•Rules and Guildness
---
Consider as Reading Guildness of GameJolt before you begin to comment on my posts and on my shouts.
And Otherwise If I block you from my profile,Accept the Block,Mentioning me and threating me for being unblocked will lead you to ban!
All Informations can be found here clicking on the link:https://gamejolt.com/help/guidelines.
---
---
•Where You Can Contact Me.
---
Friend Requests Open - Will Not Follow You. (Don't beg to be followed,Or to accept your request if you are repeat-offender.)
If you are one of users who I followed and got banned,Provide Proof into Direct Messages and I'll accept a follow.
---
•Social Medias.
---
Discord -- Only Username you can get not server.
YouTube -- https://youtube.com/channel/UCNGF4fmgZ6i9Wpl3wx05wdw -- (And Please Don't Comment on My Posts by calling me Real Names)
Twitter -- https://mobile.twitter.com/ESilver11080 -- (if my name on Twitter can't link you to my profile,ask for new)
NewGrounds -- https://extremesilver11080.newgrounds.com/ -- (I am often active there,So You can see a little posts here)
If you see that I forgot something,Let me know in comments below.
---
Shouts (47)