Hi! Greetings and welcome to my humble profile.
Having edited this bio countless times, I've come to the conclusion that it's useless to write things that are of no interest to any user who decides to spend part of their time reading it.
For that reason, I thought that the best way to make myself known is to create a series of questions and answers about things that could be interesting.
I'll add questions and answers as they come to mind.
---
1) How did you discover gamejolt?
- I was looking for a website to publish my first game.
---
2) What kind of user are you?
- I mostly publish drawings and related things. I don't post shitposts or random stuff.
---
3) Do you participate in any community?
- Yes. I'm a moderator at Digital Art and Synthwave Worlds, and I'm the owner of Lego Artwork.
---
4) Do you have friends at gamejolt?
- Of course. I like to relate to people. I've discovered good people throughout my adventure at gamejolt. Some users have supported me and with others I had a lot of fun moments.
Although there are many special people for me, today my main contacts are:
@Jusebe
(He has always been there, my main support in gamejolt. 🤜🤛)
@CreamAlphaWolfram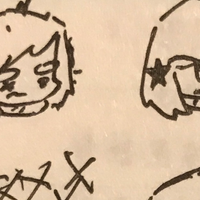 (She called me "pogger", holy shit!!! 😱)
@-Katie1510-
(We became friends in the comments, until now. 🤝)
@RizlieYeszza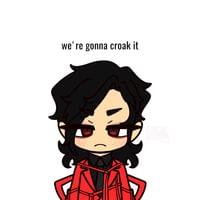 (An edgy person who posted random stuff? My friend? Really? 😎👍)
@TadCooper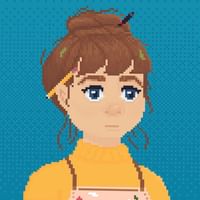 (Her exceptional art caught my attention and I became her biggest fan, for sure. 👏)
@MarSter_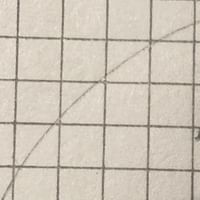 (He's a mobster, better for me if I put him here. Just kidding, he's a great guy. 😄👍)
---
5) Do you accept friend requests?
- No. I have them deactivated. I got tired of getting requests from people I didn't know or who didn't really want anything.
If I have to explain something, or help someone, I will be the one to send the request. For everything else, there are the shouts and comments.
---
6) Do you have an alt account?
- No. One account is enough for me.
---
7) Do you have active accounts on other websites or social networks?
- Only on youtube, to publish some video every so often. I'm only interested in gamejolt.
---
8) Are you racist, xenophobe, homophobic or any of that shit?
- NO!
---
9) Then... do you support the LGBTQ+ community?
- I neither support it or am against it, I just mind my own business and respect people who have the right to live their lives peacefully. If you're a person who belongs to that community, you won't find hate here, relax. :)
---
10) Why do you post so little?
- Because my drawings are usually complicated and also I have little free time. But I'm an active user and I visit gamejolt when I have some little free time.
---
11) Do you draw or plan to draw nsfw content?
- No. My user profile is for all audiences. Whoever is looking for that type of content, is on the wrong place.
---
12) What's your favorite kind of games?
- First-person shooters. They must be adventure games, not war games. I also like third person action or adventure games, rpg games, driving games, arcade games, etc...
---
13) Sometimes you write comments in Spanish. Where are you from?
- I'm from Spain.
---
14) Well, and... how old are you?
- Older than you, for sure.
---
(UNDER CONSTRUCTION)
Shouts

(30)