https://linktr.ee/localspriteartist
About Me:
Name: Joel
Taken💚💚
Pansexual
Likes:Undertale, Sonic, Friday Night Funkin', FNaF, Newgrounds, Among Us, Roblox, BFDI/BFB/OSC
Dislikes:Gacha Cringe/Heat, Fontcest, KAM(Kill All Men), Toxic Fans, Homophobes, and more
Game I'm Working on The Most?
The Fallen Project
People you should follow:
@DanteTheYouTubeDevil-_-: Epic person that is a starting game dev!
@iDarkGamez: One of my friends that gave me inspiration to continue making games!
@spindlyyoshi: One of my first ever followers, and a pretty cool guy!
@Icea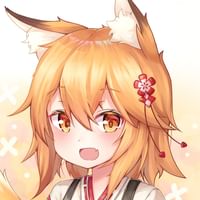 : Cool game dev and really nice person! And she was my first ever follower!
@CoolGuy638
pretty cool dude, and also nice too! Another one of my first followers
I guess I should add this?
Follower Goals:
100 (Achieved)
500 (Achieved)
1,000(Unachieved)
2,000(Unachieved)
Shouts (65)