Welcome to the Rhythm Games community on Game Jolt!
This community is a place for rhythm game content OF ANY KIND!

I have a couple of rules.

NO SPAMMING. If repeated, you will be banned from the community for a set amount of time.

NO BAN EVASION. If you try to ban evade with an alternative account, you will be permabanned with no appeal.

BE NICE TO ONE ANOTHER. We all may play different games but, we are all rhythm gamers. DO NOT TARGET/HARASS PEOPLE BECAUSE THEY PLAY A CERTAIN RHYTHM GAME.

NO ADULT CONTENT. Posting adult content in any shape or form will lead to your post being deleted, and possibly being banned from the community with no appeal.

DONT SHARE PERSONAL INFORMATION. Keep yourself safe online and do not share any personal information in any of the channels in this community.

DO NOT WISH HARM OR DISCRIMINATE ON OTHERS. Racism, Homophobia, etc. is not tolerated in this community and will be lead with a ban.
@FrozeniumZ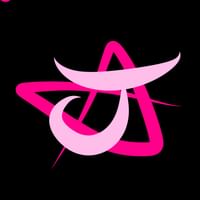 owner