Welcome To My Hangout!
Welcome to my GameJolt Community, Daylen's Hangout!
This is where people can post their epic Art, Talk about things, Post memes, Join firesides here (When they happen), Advertise things, Keep up with my content I post, & ETC!
I hope you enjoy your time and I hope you have fun!
---
You can see what social media's I use with my Biolink!
https://bio.link/DaylenTvGaming
You can also go check me out on YouTube! https://www.youtube.com/c/DaylenTvGaming
---
Rules of this hangout (aka community):
1: Don't Post NSFW On this community AT ALL.
2: Post on the right channels!
(For example, Please put your Advertisements or promoting In the Advertising channel)
3: Be nice to other members!
4: Have Fun Being here!
---
Icon art is by @NovaStarHund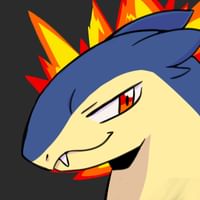 , The Header & some Channel headers + Daylen's Diner was made by @StarWolfie11
@DaylenTvGaming
owner