Welcome to the Low Poly/Voxel Art community!
This community is aimed at those who like and/or make Low Poly/Voxel Art content
Currently there are 6 channels, with plans to adding more on the way, these are:
General: Any kind of post that doesn't contain a model or scene goes here
3D Low Poly Showcase: As the name suggests, you can showcase your Low Poly models and scenes here
2D Low Poly Showcase: A channel dedicated to the kind of 2D art based around polygons, giving it a low poly aspect
Voxel Art Showcase: A channel to showcase Voxel Art content
Games Showcase: Show off your Low Poly/Voxel Art related games in here!
Announcements: A special channel where I announce things related to this community.
RULES:
1.- Follow the Gamejolt Guidelines.
2.- No NSFW Content.
3.- No NFT and/or Blockchain Content.
4.- If you didn't make the art you're sharing, make sure to credit the original artist.
@ANoob_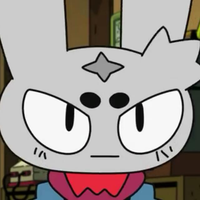 owner