Are you bored? Want something to do? Need your kids to shut up for a while? Well we just have the place for you and your kids!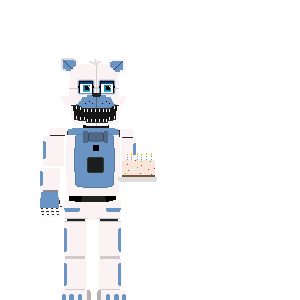 Welcome to Indigo's Funland! A magical place where family and fun come to life! [Afton Robotics are not responsible for the lack of fun, entertainment, etc.]
There are plenty of things to do! Including actions!
Also we're hiring a Security Guard and a Repairman.
You must be from 18 to 35, and you will be working on animatronics and watching the building from 12 to 6 am.
[Afton Robotics are not responsible for any damage or harm prior to you or your personal equipment.]
Looking forward to seeing you! :)
Models By:
Maximorra
3D-Darlin
HayStudios (Using Failz' Endoskeleton0)
---
Fantasy Violence
Animated Bloodshed
Alcohol Reference
Language