Boring Man - Online Tactical Stickman Combat is the greatest 2D stickfigure shooter you've never heard of. Enlist into the petty armed conflict of Somewhere Land, where a civilization of agile stickfigures fight for their lives with high powered weapons against an evil, world destroying sorcerer, only known as The Man.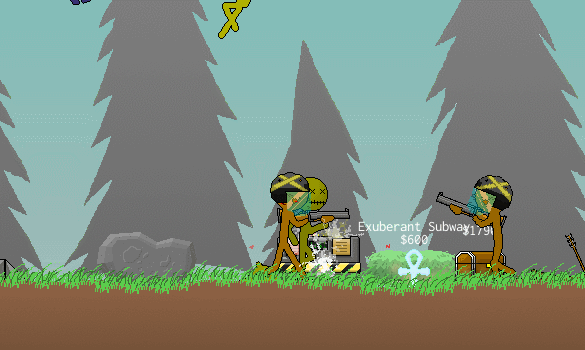 Too many weapons!
Boring Man offers over 70 weapons to choose from.. assault your enemies on a skateboard with a minigun, strap your shotgun to a flying drone and blast somebody's head remotely, or take advantage of the dynamic dual-wielding system where you can combine various weapons to hold in each hand.
Easy to learn, difficult to master
Combined with a horde of weapons, B-Man's in-depth platforming takes your competitive 2D shooter experience to another level. Walljumping, double jumping, rolling.. and a silky smooth collision system so you never miss a beat. Did I mention there's ladder tech? There is lots and lots of ladder tech.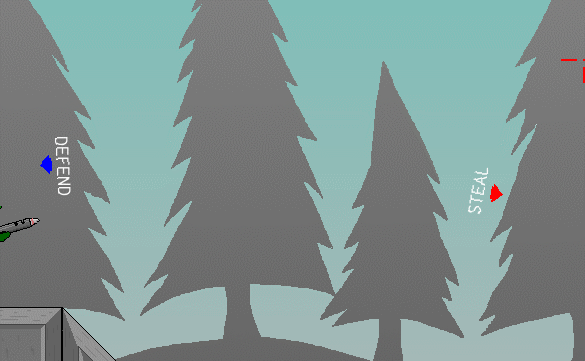 Over 8,000 weapon skins
Quantity over quality baby!!! Earn XP to unlock weapon skins.. can you collect them ALL? Brag and show off your super rare finds to other poor saps, or recycle your trash skins for a chance to get a better one.
7 game modes, tons of custom game settings
Get in touch with your competitive side with the ever-so grueling Team Deathmatch, defend yourself from The Man's forces with your friends in Survival co-op, or fight against the undead horde lest you end up joining it in Zombrains.

Create your perfect Boring Man madhouse with tons of wacky mutators and settings, such as the Corrupted Weapons mutator, which haphazardly randomizes every weapon into game breaking nonsense.

Portforwarding? That boomer network engineer bullcrap?! Not anymore! Host a server from your home network with little to no effort at all with P2P networking.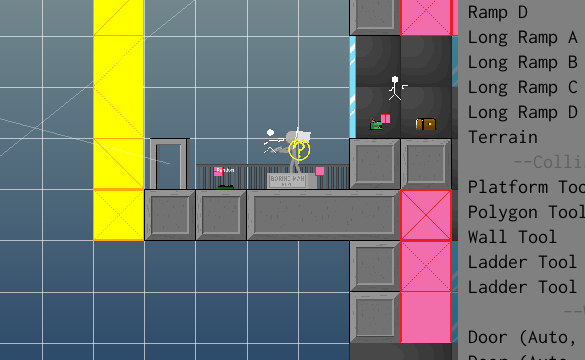 Built-in map editor
Make your own maps with the map editor! You can import custom images, take advantage of the advanced logic gate system to make in-depth maps, and even share your maps or download maps made by others.
---
Cartoon Violence
Animated Bloodshed
Alcohol Use
Drug Use
Tobacco Use
Mild Language
Crass Humor