The Adventure Pals is an action-packed platform game about friendship, exploration, and riding your best friend Sparkles the giraffe. Mr. B is kidnapping old people and turning them into hot dogs! It's up to you and your best buddies to save the day. You'll leap, slash, and blast your way through increasingly madcap levels filled with traps, weird and wild enemies, treasure, and more.
Along the way, you'll help a whale regain confidence, take a side in the battle between toast and dinosaur, travel to a legendary sunken city and decide the fate of a Pirate election. Explore the world on the back of your giraffe. Your travels take you across a huge land filled with zombie pirate cats, post-apocalyptic dinosaurs and hotdogs that poop explosive mines. Explore the mystical forests of Treevale, hike the haunted craters of the moon and dive into the depths of the ocean to find the lost city of Crablantis.
Be sure to follow us here on Game Jolt to get the latest news!
BUY IT NOW: Steam | PS4 | Nintendo Switch | Xbox One
Local co-op gameplay!
Local drop in and out Co-op is an important part of The Adventure pals, The game is all about going on an imagination fueled adventure with your friends and with co-op that is exactly what you do!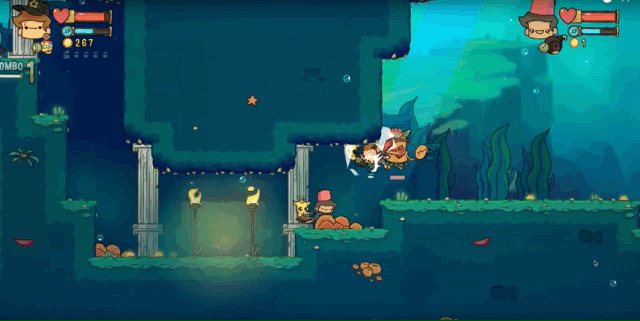 Rad Adventures!
Explore a magical world, on top of your giraffe! Discover mysteries and delights on an adventure through 5 distinctly different areas, each full of their own crazy characters and unique storylines.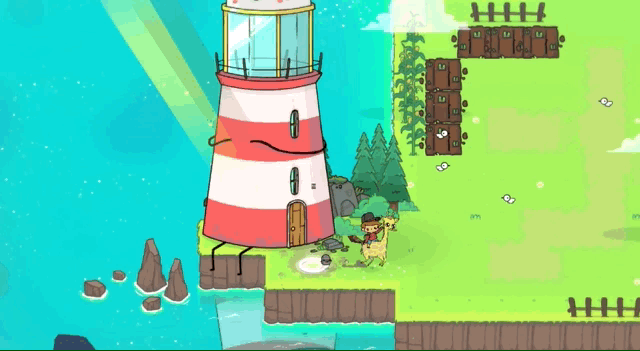 Fight Bosses!
The world of The Adventure Pals is full of dangerous beasts and epic bosses, from the delicious Breakfast Buccaneer to the mighty Veggiesaur, you'll need courage and determination to survive these magnificent terrors!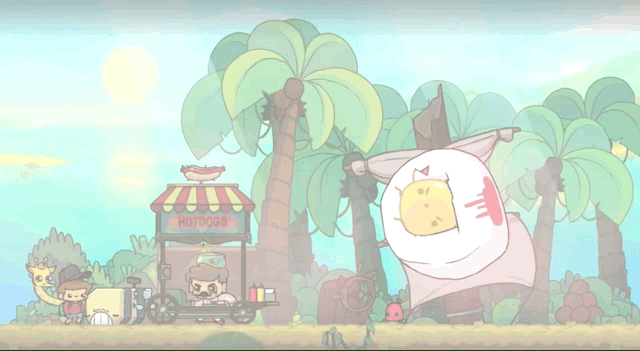 ---
Features
Explore 5 different areas each of which has 25 levels, a boss, towns, mini games, shops & other quite interesting things!

Local 2 player co-op.

10+ hours of gameplay.

Hundreds of traps and enemies.

Immersive Story with animated cutscenes with hilarities guaranteed.

Adventures, quests and crazy townsfolk.

Giraffe filled good times with happy smiles and family friendly giggles.

1080p 60fps.

Gamepad support.

Warning: Will make you hungry for hot dogs (sorry veggies).
Other Links: Official Website | Twitter | Discord Channel | Massive Monster
Awards


---
Mild Cartoon Violence
Comical Shenanigans