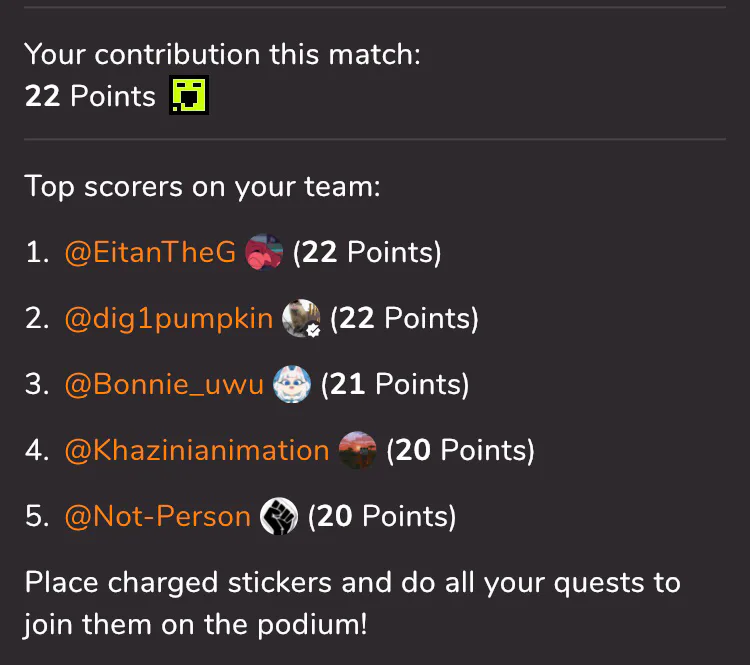 *LET'S GO, TEAM FARLEY!
*we can do this - keep completing quests and placing charged stickers, WE'LL BEAT TEAM CLYDE ONE WAY OR ANOTHER >:D
Next up
*a while ago, @Mr_AlphaPr0xy (outdated username) challenged me to fuze vanny and chara.
*...I have no clue what happened, but I had fun!
*if you have any ideas or requests for a drawing, pop them in the comments and I'll get to them.
*eventually.