This is a cancelled project.
Daito is a game about a deadly psychopath stealing a hero's sword from their grave, along with that hero's powers. So what happens if such a great power falls into the hands of such a psychopath?
Features
Unique skills and spells which you can unlock through out the game.

Interactive environment via npc dialogues. (You'll able to make choices that affects the storyline.)

Gamepad support.

3 different zones/biomes with their unique environments.

Aaand more!
---
Please like and follow if you're interested and want to show support to me.

---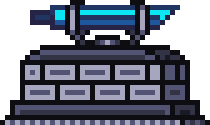 ---
---
Cartoon Violence
Mild Fantasy Violence
Nothing has been posted to this project page yet. Check back later!