This is trying to be a recreation of the first Super Mario Bros game, everything goes well at first, until as you progress things get a bit rough.
All rights reserved Nintendo.

Beta-Tester:
@goldfreddyexe
Credits for some exes:

(this is for some people who found all the easter eggs in the second version)
InkBowser by: @Tarkan809


"Jumpman" by: @goldfreddyexe


Controls:

Left Key and Right Key: Walk

with X: Run
Z: Jump
Credits:
King_K/ Insan-X sprites by: @Tarkan809
(For stand; walking sprites), me (for edit the sprites) and icelucario20xx (for the Koopa Shell)
Peach sprites by: CaptainGame17
Toad sprites by: Me
Luigi && Mario SMB sprites by: Leo Plays YT
Koopa messages sprites by: Me
Game Over screen by: Me
Tilesets and misc by: Nintendo
Update stuff:
It was renamed "SMB: King's Slaughter" because Koopa's Insanity would not make much sense. Originally it was going to be called "King's Carnage" (name suggested by: @PicoDigitalStudios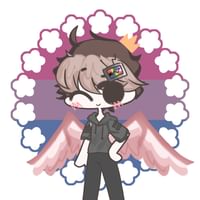 The controls are fixed. (I guess)
An improvement on most sprites.
I'm sorry to say this, but the easter eggs are not going to be there (except the Mario's secret level. You can access by typing "MARIO"), I'm still going to credit their exe-characters.
I have improved the atmosphere of the game.
Fixed the bug with character deaths (for example Luigi's death)
And I changed some messages.
The truth is that I tried to improve several things, I know it's not a big deal, but I hope you like it!
Opinions in a constructive way are accepted!
#luigikidexechallenge2 #luigikidcreepypasta #horror #fangame
---
Mild Cartoon Violence
Mild Fantasy Violence
Intense Realistic Violence
Blood and Gore