---
NOTE: I AM CURRENTLY NOT WORKING ON THIS PROJECT ANY MORE.

Imagine, you're alone on a sailing ship in the middle of the atlantic ocean. Suddenly your ship begins to sink due to a water leak. You have to save as much items as you can and escape on your small liferaft. From now on you're on your own and have to survive with only a scant amount of supplies.
Fight off sharks, explore the deep waters and try to get rescued.
Play various types of survival situations on the sea and get an amazing 2D survival experience.
-- > This is my goal for making this game. There will be a Devlog every Sunday.
Feel free to give me feedback for the game or ideas for various types of features.
Using These Tools:
"Gamemaker Studio 2" (as Game-Engine)

"Gimp 2" (as Sprite Editor)
---
Credits:
Sound Effects by Zapsplat
This Game was developed by @Gigicom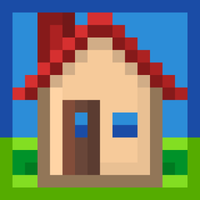 #survival #rpg #adventure #pixelart #crafting #pve #2d #topdown #story #retro
---
Mild Cartoon Violence
Mild Fantasy Violence
Animated Bloodshed