---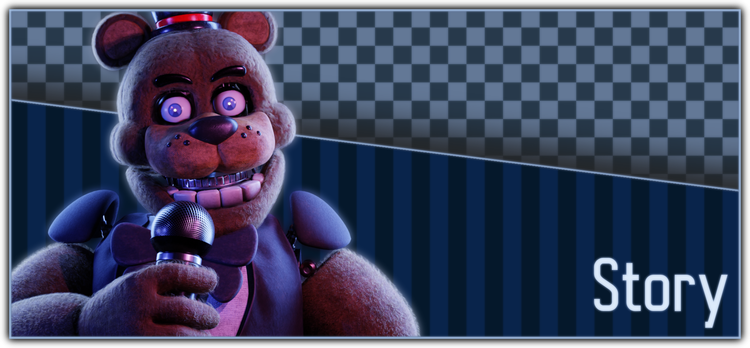 ---
Fazbear Entertainment has recently put up a job listing for a brand-new franchise manager! With a dream (and some cash), now it's YOUR time to shine! Liven up the building with brand new decorations and animatronics, serve up food and entertainment, and manage employees and business to create an experience like no other - one that your patrons will be sure to never forget for the rest of their lives!
---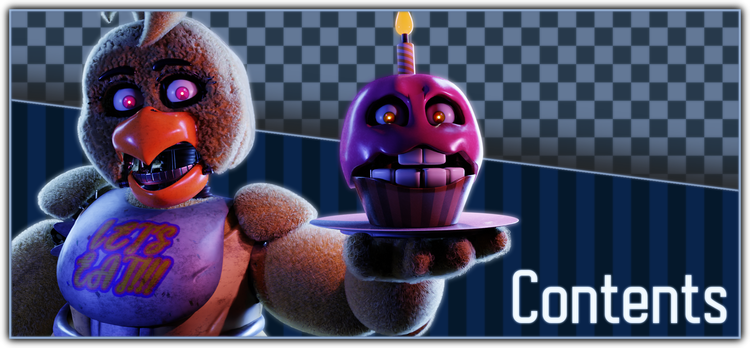 ---
BUILD THE PIZZERIA OF YOUR DREAMS!
Turn your little shack into a massive entertainment center filled with fun and excitement for people of all ages! Add animatronics, menu items, attractions, and more to truly turn your restaurant into THE place where fantasy and fun come to life!
CLASSIC GAMEPLAY... WITH SOME NEW TWISTS!
Enjoy a complex and rich tycoon with many animatronic characters, items, employees, and much more to choose from and manage, with rich gameplay mechanics that add new and interesting elements to the traditional tycoon experience. Then, find yourself in classic sit-and-survive situations, where the characters you've bought come to life - and it's up to you to make it to the morning and continue your business endeavours!

DISCOVER BRAND-NEW LORE!
Things are not as they seem. Dark, grisly secrets lie under the friendly face of Fazbear Entertainment. The question is - are you prepared to seek the truth?*

*Note: Fazbear Entertainment does not condone the spread of misinformation about the Fazbear brand, nor can it confirm or deny the validity of these statements.
---
Join the Fazbear Tycoon Discord Server!
---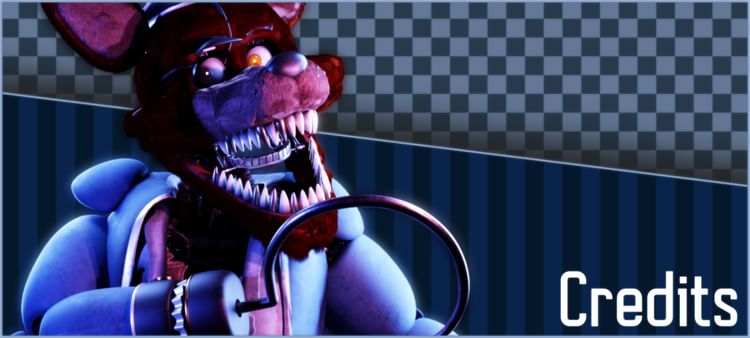 ---
Owner: 
--------------------------------------------------------------------------------------
Undead - Lead Modeller, Coder, Lead Animator, Map Designer
Gamejolt: @Undead_Army1987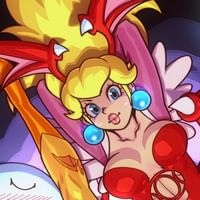 --------------------------------------------------------------------------------------
The Council:
--------------------------------------------------------------------------------------
Beth - Ideas, Artist
Gamejolt: @remytherat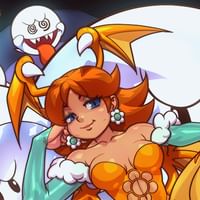 --------------------------------------------------------------------------------------
Arthur "Arty" T  - Lead Material Maker, Voice Actor
--------------------------------------------------------------------------------------
Leer - Voice Actor, Writer, Sound Designer
--------------------------------------------------------------------------------------
Articfoxgamez - Ideas
--------------------------------------------------------------------------------------
Schmoe - Voice Actor, Writer, Sound Designer, Video Editor
--------------------------------------------------------------------------------------
Shadows in the Void - Voice Actor, Writer
Gamejolt: @Keyman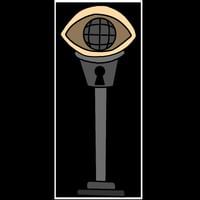 --------------------------------------------------------------------------------------
Programmers:
Grimruex - Lead Programmer
Gamejolt: @grimurex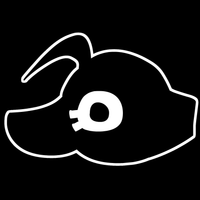 --------------------------------------------------------------------------------------
Assistants:
--------------------------------------------------------------------------------------
Murix Games - Additional Coder, Coding Assistance, Additional Modeller
Gamejolt: @murix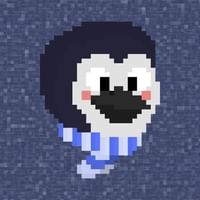 --------------------------------------------------------------------------------------
Static - Additional Material Maker, Concept Artist
--------------------------------------------------------------------------------------
Martin Arthur - Coding Assistance
Gamejolt: @MartinArthur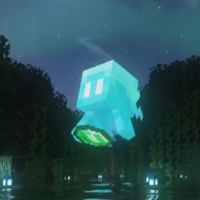 --------------------------------------------------------------------------------------
Purixifilms - Animator
Gamejolt: @purixi
--------------------------------------------------------------------------------------
Composers:
--------------------------------------------------------------------------------------
Super
--------------------------------------------------------------------------------------
My man
Gamejolt: @Pizza64210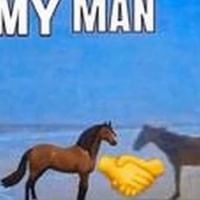 --------------------------------------------------------------------------------------
Cl1m
Gamejolt: @Climatrix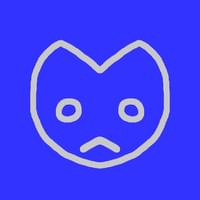 --------------------------------------------------------------------------------------
Zander Russell/SuperRussell
--------------------------------------------------------------------------------------
Artists:
--------------------------------------------------------------------------------------
IceTigerKitten - Concept Artist, Artist
--------------------------------------------------------------------------------------
Analisa Lucero (Dasabucket) - Concept Artist, Poster Maker, Texture Maker, Artist
Discord: Dasabucket#6380
--------------------------------------------------------------------------------------
MaddeningMary - Concept Artist, Writer
--------------------------------------------------------------------------------------
Benichi - Pixel Artist
--------------------------------------------------------------------------------------
LordOfTheFeathers - Concept Artist, Poster Maker
--------------------------------------------------------------------------------------
Gummiscribblez - Concept Artist, Human Artist
Discord: @Gummi-Scribblez#4860
--------------------------------------------------------------------------------------
Syrolander - Texture Maker, Logo Maker, Artist
Gamejolt: @SyrolanderOfficial
--------------------------------------------------------------------------------------
Writers:
--------------------------------------------------------------------------------------
Chloe Weaving, Dead but alive
Discord: 🌟ÐïåmðñÐ Çhlðê🌟#7950
--------------------------------------------------------------------------------------
Voice Actors:
--------------------------------------------------------------------------------------
Pietro M. Durães (PixelPietro)
--------------------------------------------------------------------------------------
TheTVBunny
Gamejolt: @HarrisonVAChamp
--------------------------------------------------------------------------------------
Inky Sketch
Gamejolt: @InkySketch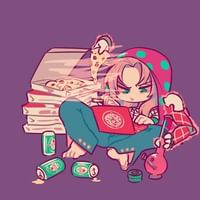 --------------------------------------------------------------------------------------
ZX Games
Gamejolt: @therealZXGames 
--------------------------------------------------------------------------------------
AstroMonster312
--------------------------------------------------------------------------------------
TheSavvyGeek
--------------------------------------------------------------------------------------
Nerdy The Artist
--------------------------------------------------------------------------------------
Andrea Bliss
--------------------------------------------------------------------------------------
Callisto
--------------------------------------------------------------------------------------
Ayden "Kadet" M
Hunter Barnhouse
Discord: Hamcake#9287
--------------------------------------------------------------------------------------
Translators:
--------------------------------------------------------------------------------------
Melonenkatze - German Translator
Gamejolt: @Melonenkatze99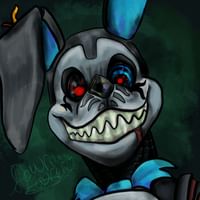 --------------------------------------------------------------------------------------
0ne_Dust - Russian Translator
--------------------------------------------------------------------------------------
Mr_Niik - Spanish Translator
--------------------------------------------------------------------------------------
Special Guests:
--------------------------------------------------------------------------------------
J-gems - Voice Actor
--------------------------------------------------------------------------------------
E.K.P - Recommendations/Advice
Gamejolt: @Parsa_Bakhshi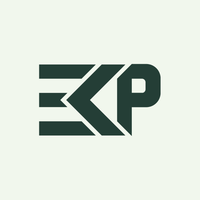 --------------------------------------------------------------------------------------
Misc:
--------------------------------------------------------------------------------------
Crash
Gamejolt: @crashl_dev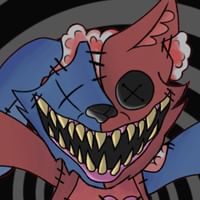 --------------------------------------------------------------------------------------
Haley Hendrix
--------------------------------------------------------------------------------------
Swift Magic
Gamejolt: @swift7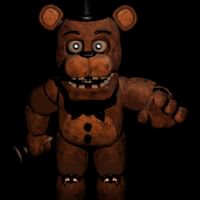 --------------------------------------------------------------------------------------
Jade Rose
--------------------------------------------------------------------------------------
SkyPaw Creations
--------------------------------------------------------------------------------------
Mister Matt
-------------------------------------------------------------------------------------
---
#fnaf #horror #fangame #survival #scifi #pointnclick #shooter #arcade #other
---
Cartoon Violence
Fantasy Violence
Realistic Violence
Blood and Gore
Mild Language
Comical Shenanigans
Simulated Gambling