Trailer
Watch trailer 1 of HTMaker! Click Here!
Minimum System Requirements:
Processor: AMD E2-9000e RADEON R2, 4 COMPUTE CORES 2C+2G
Video Card: AMD Radeon(TM) R2 Graphics
RAM: 4.0 GB
OS: Windows 7 - Windows 10
(MAC Support coming soon)
Version Comparison
In order to view this please Click Here!
Create a website with no experience needed!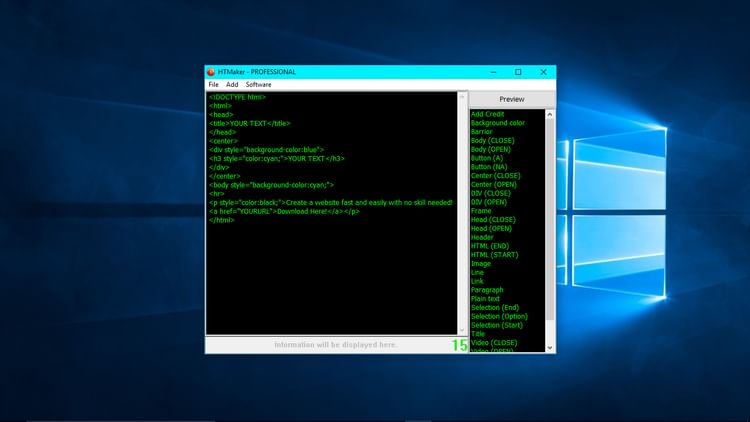 Preview in app!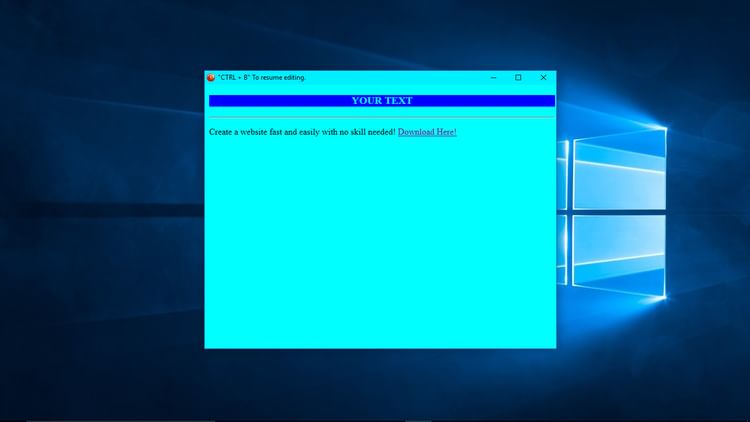 Install plugins!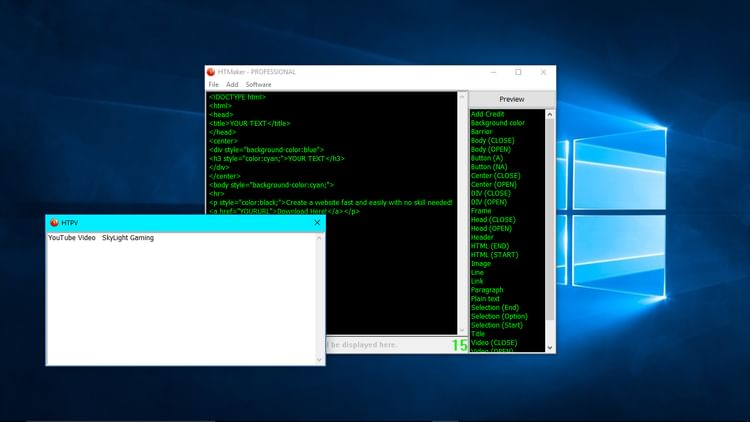 Add more to your code!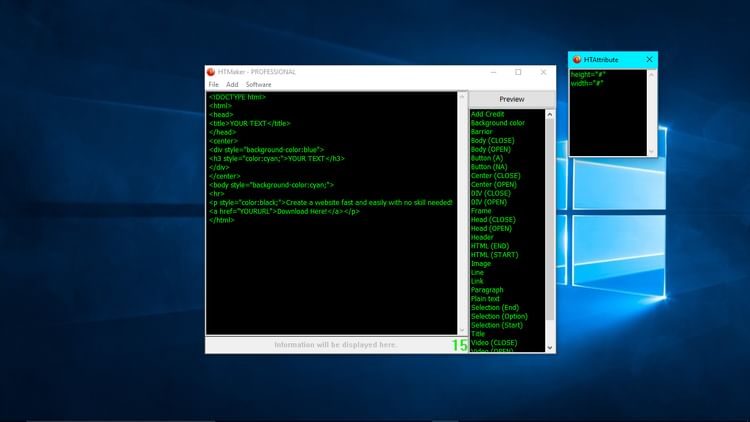 All Features
Full HTML and CSS support

Create plugins

Install Plugins

HTML Attribute support (HTAttribute)

Additional Help provided