Story
It is the grand reopening of Harry's Hamburgers and you are somehow still the night gaurd after you got the place shut down. Everthing has got a fresh coat of paint and the killer robots got replaced by more "safe" and new ones, exept from Harry, he also just got painted. Also the rival company spies on you (they want to steal Harry) so don't let them.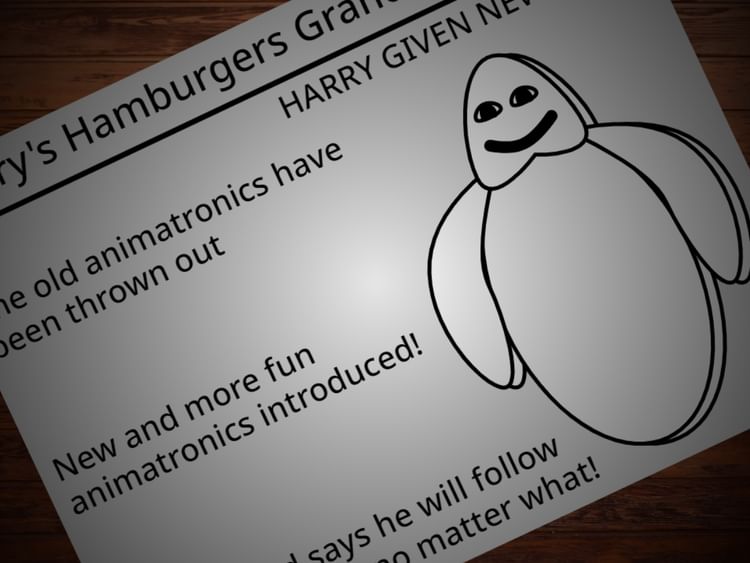 To Survive You Will Have To:
. Wind up the music box for Harry.
. Shine the flash light on Poppy Pig.
. Watch out for people at your window.
. Keep an eye on Dennis.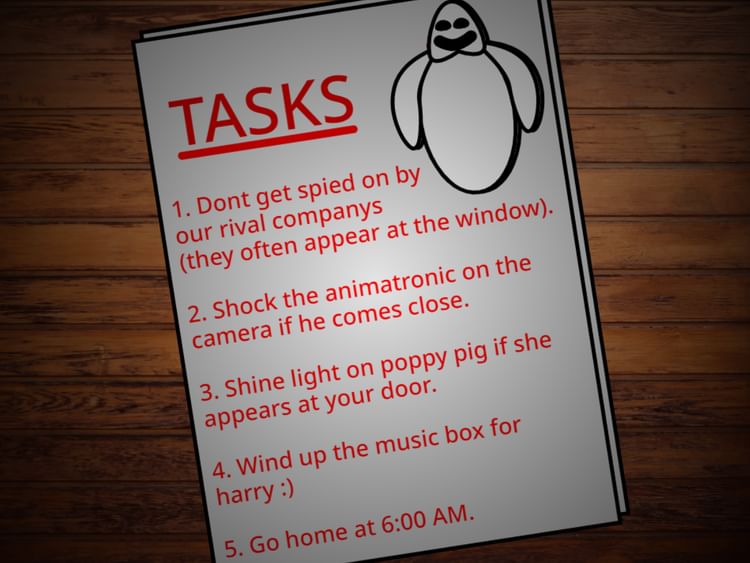 Controls
.Press the window button to close the window for 20 seconds.
.Press torch to use the flash light.
.Press camera to go on to camera mode.
.Once on the camera, press shock to send Dennis back to "CAM 1".
.Go on to "CAM 4" to wind up the music box.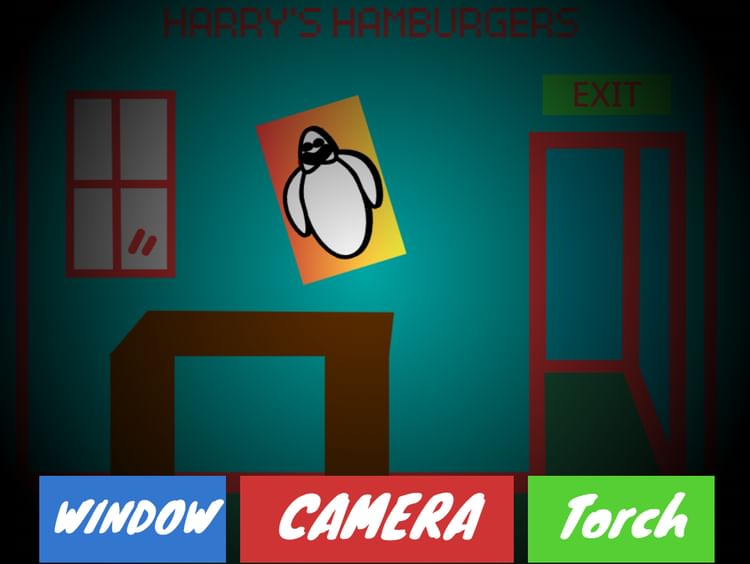 Change Log
1.0.0 - Major - Initial release.
1.0.1 - Patch - Fixed the camera button from randomly dissappereing.
1.0.2 - Patch - Fixed a lot of bugs and made the flashlight battery drain faster.
1.0.3 - Patch - Fixed a few tiny bugs.
1.0.4 - Patch - Fix the problem where you could not see the time.
1.1.0 - Minor - Added an end cutscene to the game.
1.1.1 - Patch - Fixed the camera button from dissappereing (Again).
1.2.0 - Minor - Added a note on the menu screen.
1.3.0 - Minor - Replaced some jumpscare sounds.
1.3.1 - Patch - Changed from Cdog Games to Antizable Games.
1.4.0 - Minor - Added a new ending (rare).
Credits
Credit to @realscawthon
for making "Five Nights At Freddy's". This game would not exist without "FNAF".
Made with the Scratch 3.0 engine.
Created by @AntizableGames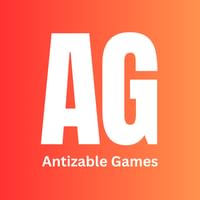 Games
#fangame #fnaf #horror #strategy #survival #pointnclick
View Antizable Games Website Here
---
Cartoon Violence
Mild Fantasy Violence
Mild Language
Comical Shenanigans
Nothing has been posted to this project page yet. Maybe check back later!