Welcome to the Wild West Pizza Parlour!
The newest, hottest pizzeria in town after Fazbear Entertainment went out of business in 1987 after the.....er......incident. Come have fun and taste our terrific food! We are bound to give you and your young ones a great time with Enzo and his pals! Yee Haw!
You are the nightguard here. All you have to do is watch over the place at night and make sure the animatronics and other expensive equipment are safe.
I'm sorry, but those robots have lost it. They know what you did. They know where you hide. You can never escape. #fangame #fnaf #horror #survival #fnaf #fnaf
@DanielleUnderseptik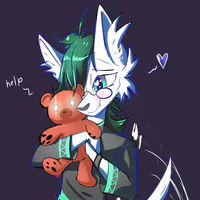 — Artist
---