After a long day where KRIS, SUSIE, RALSEI, NOELLE and BERDLY ventured in the CYBER WORLD to seal a dark world Kris, Susie and Noelle head to Kris's house.
There they play video games, but at one point Susie loses and she throws her wii remote at the ground and her ANGER and DETERMINATION causes another dark world to erupt and they have a new world to save!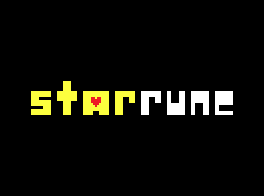 A deltarune adventure about NOELLE, SUSIE and KRIS entering a strange new world based on the KIRBY franchise:
Current Contents:
Noelle replaced Ralsei, changing the main team dynamic. (But Ralsei will return to switch things up)

Many items, weapons, armors and even badges to find, equip and use.

Enemies from Kirby

Bug Fables, Omori, Hollow Knight and Mario elements

Difficult Bosses (Hopefully)

An optional easy mode that gives the party more HP and DEFENSE for an easier experience

An (hopefully) epic story with twists and unique elements

New cryptic lore

4 Main, 1 Intro, 1 Post game area to explore

A post game in CASTLE TOWN.
It is still in development. But I plan to make it something big and neat!
I also have a discord server btw: https://discord.gg/tFmF7ddZJ6
#adventure #fangame #action #rpg #retro #undertale #deltarune #omori #bugfables #kirby
---
Mild Cartoon Violence
Mild Fantasy Violence
Mild Language
Comical Shenanigans