Welcome to the DF Community!
Here you can post anything related to the Undertale/Deltarune fan-project DONTFORGET! You can share memes, guides, fanart, custom DFC maps, DDS charts, videos, suggestions, and of course, connect with the community!
---
Links: Game | Discord | YouTube | OST
---
Rules:
Please try to keep all posts relevant to DONTFORGET!

Do not post anything NSFW or insult others! Be respectful!

Post in the appropriate channels!

Do not just say "please unban me" in the Appeals channel. Give genuine reasons why we should consider unbanning you from Multiplayer!

Do not promote or talk about rule-breaking activities, such as cheating, ban-evasion, etc.

Flooding channels with spam/copypastas or anything of the sort is not allowed!

Please do not advertise!

Bug reports and player reports in DFC both go in the reports channel!
---
If you repeatedly fail to follow these rules, you may be blocked from the community.
---
Thanks for stopping by, we hope you have a bad good time!
@Serns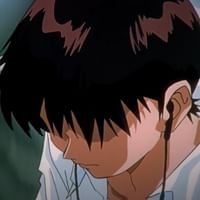 owner