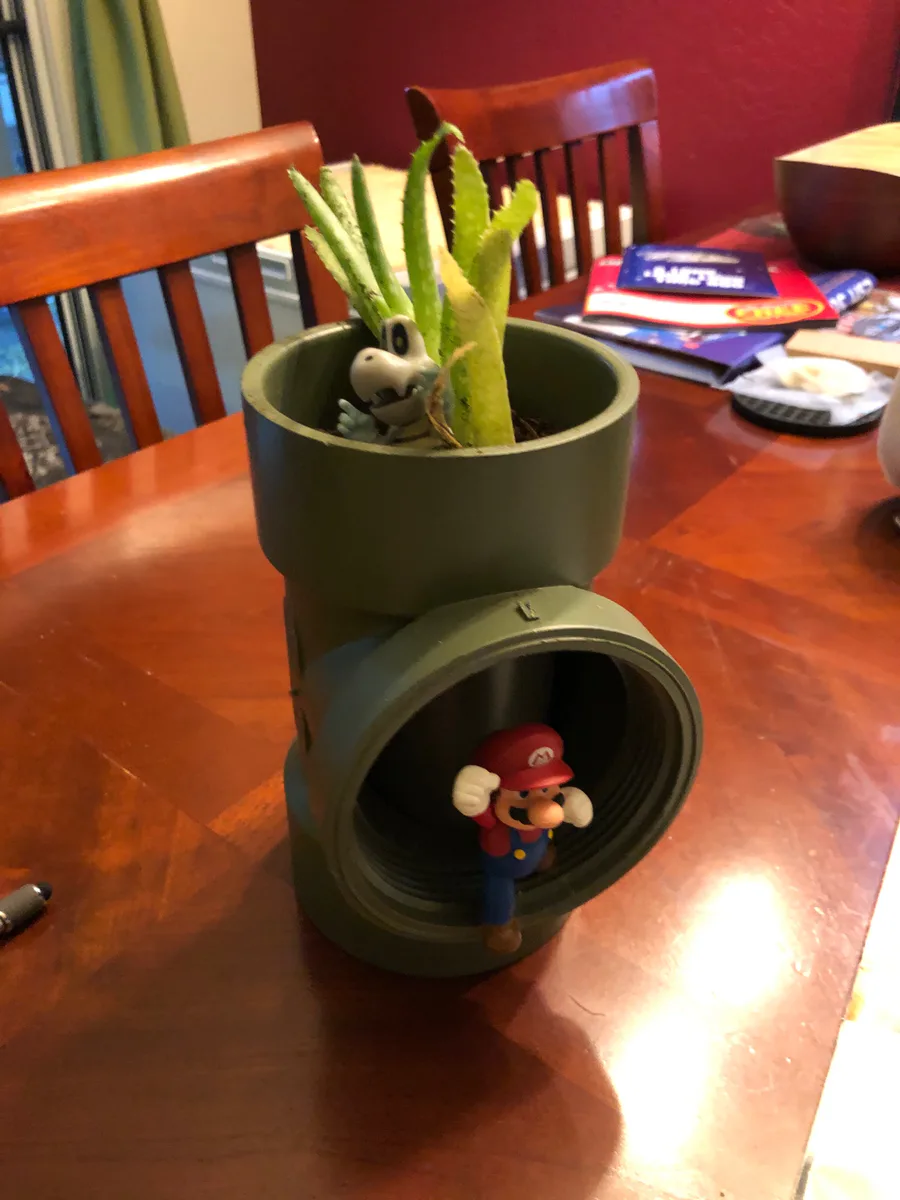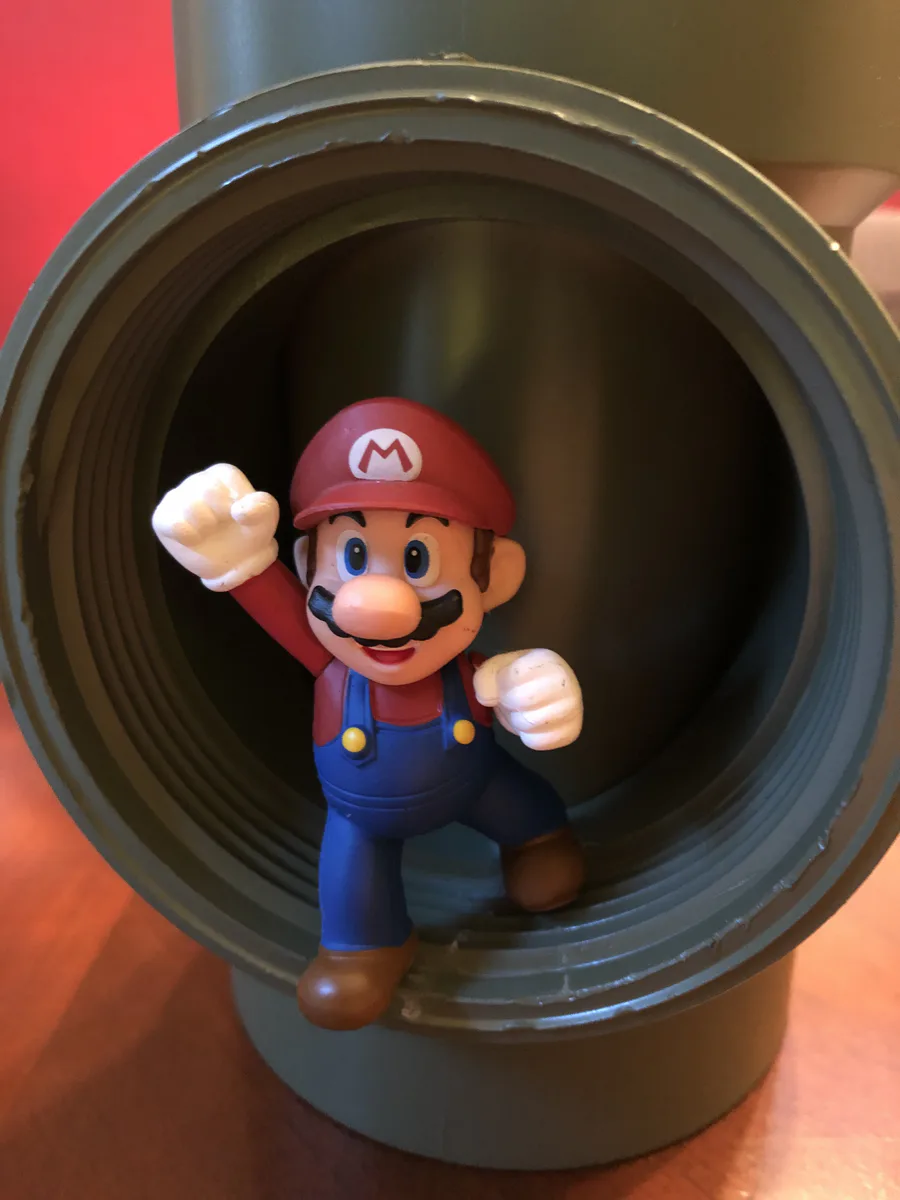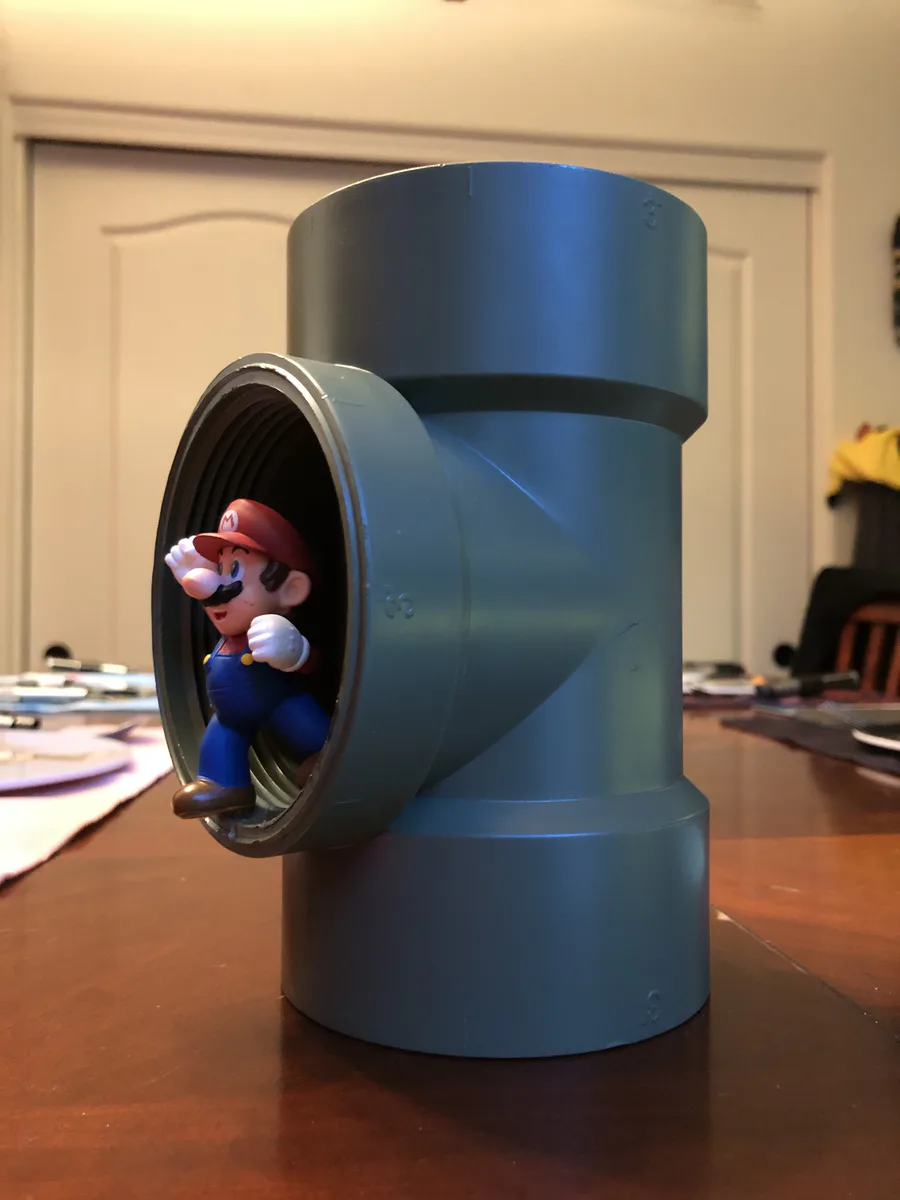 Mario Planter
Made from Walmart check out isle Mario figures, a schedule 40 PVC T, a simple plastic planter cup, and a small sheet of PETG to cleanly hide the cup.
It has been spray painted.
Next up
I've ventured cross country back to the tiny mining village that I'm from to see my folks. I've been slow replying. I did dig up these gems though, vintage Mario pin set.
My Dad was my first gaming buddy. We stayed up until 1am playing Super Marios Bros.