Gaming — the quintessential community.
Post gaming related screenshots, clips, memes and other stuff

Rules
Respect the Site Guidelines

THIS IS NOT A GAME DEVELOPMENT COMMUNITY. For game development, post here: c/gamedev

No self promotion: don't post your Game Jolt, YouTube/Twitch channel, game page, twitter, etc. You may create posts with videos from your YouTube channel, but not to promote your channel.

Post into the correct channels.
Collaborators
@lorac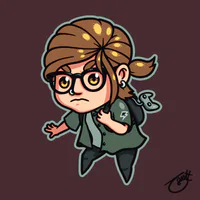 owner