Welcome to the Nintendo community!
Are you a fan of Nintendo's characters, games, consoles, etc?
Well then, you are in the right place, my friend!

General: For general discussion about anything relating to Nintendo.
Fanart: Share your awesome fan creations here!
Note: Please share your Nintendo fangames in the Games channel.
ClipsNScreenshots: Gameplay videos and screenshots go here.
Games: Talk about:
(1) Nintendo's games
(2) Other games on Nintendo consoles
(3) Your own Nintendo-based fangames
mEmEs: You all know what to do in this channel, but please keep it Nintendo related!
Attention: Posts that only contain hashtags and/or off-topic text for the sole purpose of finishing quests are spam and drown out more thoughtful posts. They will be ejected, and users who make such posts could be temporarily blocked from the community.
Make sure you read and follow the Game Jolt Site Guidelines.
@KniteBlargh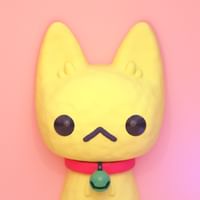 owner