Comments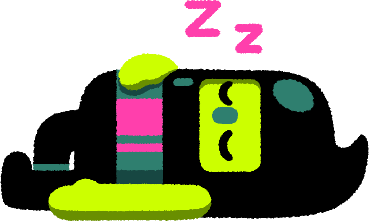 Ever wish you could create and watch-over your own island, but from the top down, so you could see everything at once from a bird's-eye view?
Well now you can, with:
Entity Expedition: Extent Of The Environment!
In the beginning, there was only water, and darkness. Then, the developers said, "Let There Be Light!", and there was light. But now, there are only water and light: the rest, is up to you!
Terraform To Your Heart's Content!
• Shape the whole island in twenty-by-twenty-cell acres, as opposed to this game's inspiration's sixteen-by-sixteen ones.
• Design all one hundred, twenty-by-twenty-cell acres, for a total of fourty-thousand individually-texturable map-cells!
• Easily determine what's placed in which acre, with our high-tech "Acre-Awareness Technology™"!
Personalize!
• Name Your Very Own Island, and give it some artwork to match!
• Customize the appearance of all the textures used in the game, or swap them out with your own custom-designs, or free-to-utilize patterns from the internet!
DLC Wave 1!
• But that's not all! Come hopefully this Holiday Season, expect the first wave of free Downloadable-Content, in: "Entity Expedition: Incredible Interior Inventor"!
Right now, we only have the room demo available. In this demo, you can only build a room, sans any windows, doors, or furniture yet. Don't worry, we're hard-at-work developing the furniture-engine, and we hope to get this massive expansion out to everyone here on Game Jolt by this Holiday-Season at the earliest!
Demo-Controls:
♠ Please do not be alarmed when you see a black-screen upon the game's launch.
♥ We will add the ability to show the "outer-ground" in the final-release.
• Anyway, just move your cursor around until you see it go-into link-mode. Then click wherever it does so.
• There are several of these points around the screen. To create an object via the resulting menu, just click on zero-percent-transparency, the far left side of the fading-XBOX-green-coloured-bar. You can then play with all the other settings as desired!
DLC Wave 2!
Maybe your island's feeling a little-bit empty? Well, with DLC Wave 2, you'll be able to download various villager-profiles, customize their appearances, actions, and dialogue; all to your liking! There will be stock dialogue, each line containing a fraction that will let you know how many lines each villager-profile possesses, and in turn, how many custom lines with which you would hence be required to come up! We'll also include a "Frame Fabricator™", so that you can define animation-frame sprites for your custom-villagers, and then our game-engine will handle their automatic-assignments for you!
But Until The DLC Drops,
We hope you can bear with us as we work-hard on many other ProJects at once!
Please enjoy, and as always, "Happy Jading!™"
#Accessible #HighContrast #NoMotion #NoMotions #NoAnimation #NoAnimations #WhatYouSeeIsWhatYouGet #WYSIWYG #OneButton #1Button #SingleButton #OnScreenControls #TouchSupport #FullTouchSupport #InGameScreenReader #RealisticTextToSpeech #AIInfusedTextToSpeech #JadeJabberTTSEngine #JadeJabberTextToSpeechEngine #JadeJabberAITTS #JadeJabberAITextToSpeech
#InteriorDesign #Parody #TheSimsBuildMode #AnimalCrossing #HappyHomeParadise #HappyHomeDesigner #AnimalCrossingHappyHomeDesigner #ACHHD #ACHHP #HouseBuilding #HouseBuilder #InteriorDesignSimulator #InterDesignSim #InteriorDesignerSimulator #InteriorDesignerSim #FamilyFriendly #BuiltInScreenReader #FullCustomization #FullyCustomizable #SinglePowerPointSlide #AllControlsLiveOnOneSlide #SingleSlideChallenge #PowerPoint #PPT #2021 #MSOffice #Microsoft #Office #MS #MicrosoftOffice #MicrosoftPowerPoint #MicrosoftPPT #MSPowerPoint #MSPPT #PPT2021 #PowerPoint2021 #PPT365 #PowerPoint365 #Office2021 #Office365
#VaultJadesNeyMagic #NoMoreBudgetCuts #PleaseEnjoy #AndAsAlways #HappyJading
---