A small(???) message:
---
Thank you all for such an amazing year, but there are a few people I wanna mention in perticular!
But!
I need to give a very, very special merry Christmas to the most important person in my life ☺️
---
A very special message ❤️:
Dear my beautiful @bunniie 💕
Bunniie, I don't know where I would be without u in my life, I would most likely be very, very sad, and my year wouldn't be the same without you.. and we have grown do much together as lovers! ❤️
We sent gifts to eachother, we celebrated our 1 year anniversary together as a couple, we laughed together, and we fought through 2021 as a whole together, in eachothers arms, heling eachother through every hurdle and obstacle that got in our way!
2021 was a hard year for us, but we fought through it like champions, and I'm so proud of everything we accomplished this year, but the thing I'm most proud of.. if what you accomplished this year, u have grown so, so much in so many thing, ur abilities and all! 😊
And I'm happy I have been able to see it through my own eyes :)
And I'm so happy I get to celebrate christmas with such an amazing person as you :) thank you for making my year baby
I love you beyond any words!! ❤️❤️❤️💕💕💕
🚨(SIMP ALERT!) 🚨
---
Well, it seems that we have reached the end huh, what a year it has been... but it isn't the end, next year WILL be better!
And if it isn't, well, I'm deaf then aren't I haha!
But that's all for now folks, see you in 2022!
Thank you @gamejolt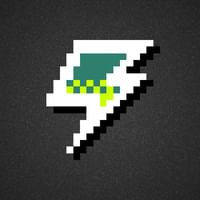 for everything, and Merry Christmas to all, and too all, a goodnight!!!