Welcome to the The animators and the artists community on Game Jolt!
This is a place that I just for the animators and the artists of gamejolt we allow anything that isn't 18+ I want to make this so small artist can show what they can do a receive the feed back that could help them become greater in this shortening talent.
Please leave a disclaimer if art is AI generated.
And I also just kinda thought this would be fun
@SoldierOfRick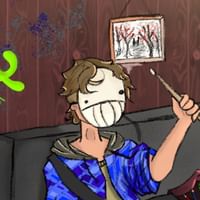 owner