Welcome to the Youtubers community!
This is a place for all fellow Youtubers to gather and discuss the platform, showcase their channels and hang out!
RULES
This is not a memes community, please stay on topic.

Keep all posts SFW!

Only post content related to the community.

Don't spam!

Be nice!
Make sure you read and follow the Game Jolt Site Guidelines.
@orchidgoth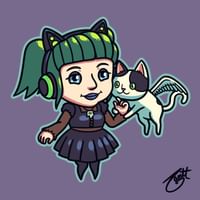 owner