Welcome to the Resident Evil community on Game Jolt!
Way back in 1996, Capcom introduced PlayStation players to a maze-like mansion populated by flesh-munching zombies, window-shattering zombie dogs and a menagerie of killer Bio Organic Weapons, or B.O.W.s. 
Resident Evil smartly blended action, exploration and resource management while taking every opportunity to terrify the player and birthed an entirely new genre in the process.
Join the community and share your own creations!
RULES
Keep all posts SFW

Only post Resident Evil related things

Be nice!
Make sure you read and follow the Game Jolt Site Guidelines.
@lorac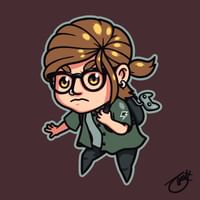 owner